The holiday party season is upon us. While you plan your menu, choose local, choose Bronconess!
The purpose-driven wine brand was developed by students in the Western Michigan University Haworth College of Business with the belief that the best way to learn business strategies is by doing business! With courage, enthusiasm, and purpose on their side, the students continue to run the brand. While sipping a glass of Bronconess, you can rest easy knowing that 100% of the profits of the wine go directly to student scholarships at WMU.
Whether you prefer white or red, sweet or bitter, Bronconess offers three varietals for your selection. The red blend offers a spicy note delivered by Syrah, Cabernet Sauvignon and smooth Malbec finish. The Cabernet Sauvignon offers fervent character with full black fruit flavors, sweet undertones, and firm tannins. Last, but not least, the white blend brings hints of freshness with a lemon, lime and melon taste.
Celebrate with Bronconess this holiday season!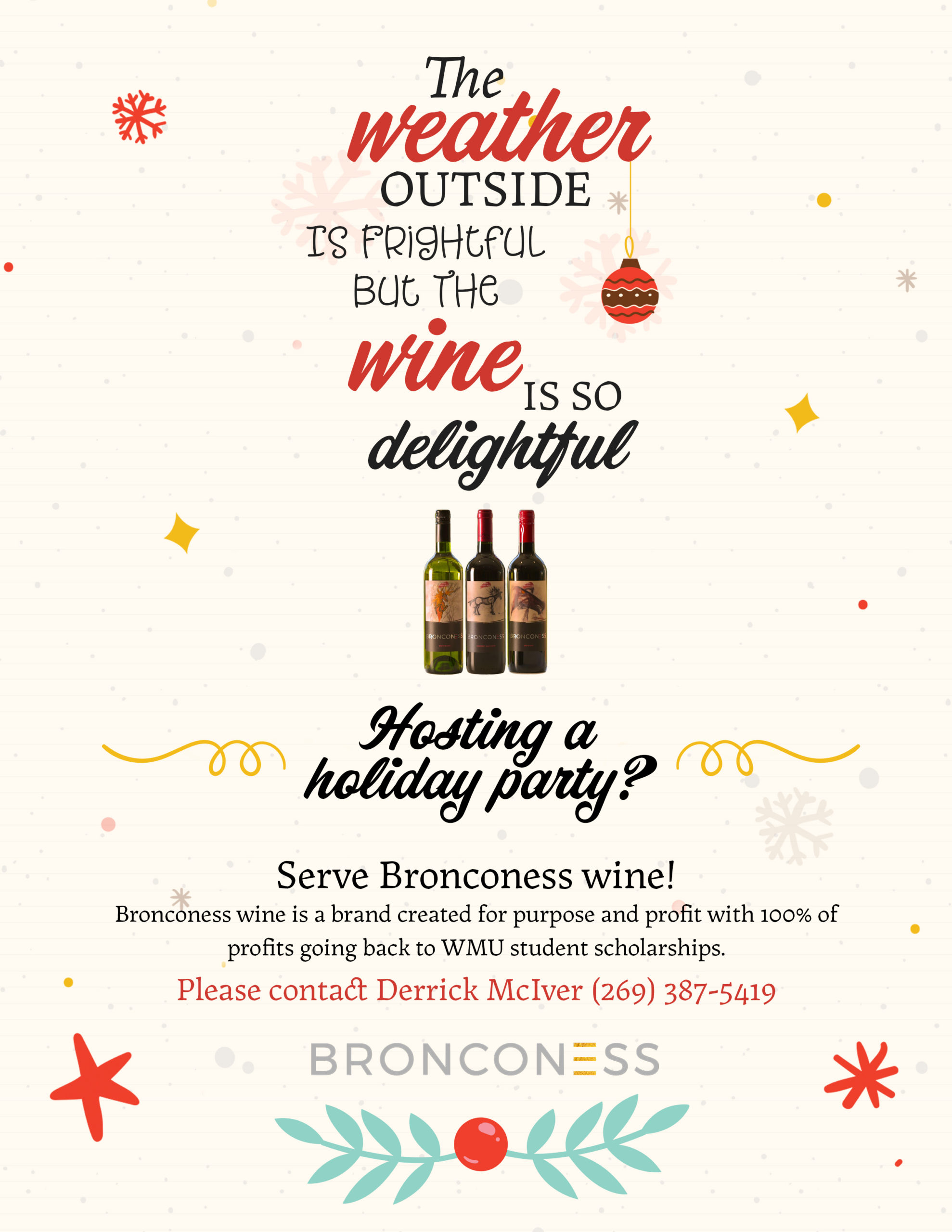 THIS EVENT CONTENT WAS SPONSORED BY THE CENTER FOR PRINCIPLED LEADERSHIP AND BUSINESS STRATEGY
---
For any questions or more information about this event, contact Derrick McIver via 269.387.5419.