Alexa Dyer, graduating this year from the Western Michigan University (WMU) Product Design Program, is looking for an employment opportunity upon graduation. Alexa loves working on unique and creative projects and is interested in working at a design consultancy to experience different variations in projects. Her dream job would be to work at Disney Imagineering. Read Alexa's full feature below to see how her creativity and motivation could be a match for your team.
What is the best lesson you learned from your classes, an internship, an instructor, or a mentor?
The best lesson I have learned from the Richmond Institute for Design and Innovation (RIDI) during my time here would be the importance of having industry connections. The program has done an amazing job making sure that those connections are made over my time here!
What is the strongest skill you bring to an employer?
The strongest skill I can bring to an employer is my creativity and motivation. Once I start a project, I am always excited to continue to work on it until it is finished. It's the best feeling being able to see something I only imagined come to life on paper and prototypes!
What type of project or industry interests you?
I love being able to work on very unique and creative projects, so I have always thought it would be cool to work at a design consultancy because of all of the different variations in projects. I have also always had an interest in Disney Imagineering, which would be a complete dream job!
What project in your portfolio are you most proud of?
So far, my favorite project in my portfolio is my housewares project, called Ki Go. I designed an innovative cat carrier that makes traveling with your cat/kitten much easier. This project was super fun because I love working with animals and volunteered a lot of time at a local animal shelter while doing research.
What/who is one person, place, or experience that had a positive impact on you during your time at Western Michigan University or in the Kalamazoo community?
My professor Carly Hagins who leads our Thesis and Product Design 5 class has really pushed me to improve my skills to become an overall better product designer! She has made my last semester here so amazing, and I know the rest of the class and I really appreciate all that she does for us!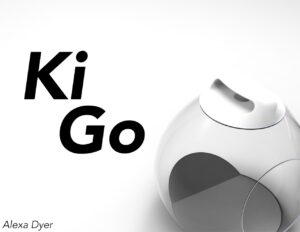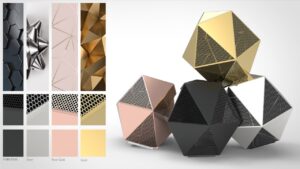 Alexa's Contact Information