Emily Tuskan is a student at the Western Michigan University (WMU) Product Design Program who is graduating this spring and looking for an opportunity to use her skills and experience in a professional setting. A hard worker with an outgoing personality, Emily is open to working in any field or industry in product design and is especially interested in the research side of design, which she loves because it leads to insights and solutions to problems. Learn more about Emily's skills, experiences, and projects to see if she would be a good fit for your team.
What is the best lesson you learned from your classes, an internship, an instructor, or a mentor?
One of the best lessons that I continuously learned throughout school is that once you think you have a clear path to the finish line you can always take a step back and see twenty more paths. There is not always a clear path in design. There are easy and difficult paths, but you are the only one who can control what path you decide to take at the end of the day.
What is the strongest skill you bring to an employer?
My outgoing personality is something that I am pleased with because it gives me great communication and leadership skills. I love working with others and working in a team setting. Another skill that I have learned over the years is being a hard worker, which is something that I am proud of.
What type of project or industry interests you?
I have always kept an open mind when it comes to product design. There is no industry that is above another to me—I just love design. One thing that I enjoy the most is the research side of projects. When I find the insights and solutions to the problems, it is a great feeling.
What project in your portfolio are you most proud of?
I am proud of each project I have done, but proud of them in different ways within each one, whether it was the research, the sketches and ideas, or the CAD models. The most recent project I am working on is one that I am most proud of. We are working on our thesis and everything that I have learned throughout school has come to this project. It is about take-out packaging and how it can be more eco-and brand-friendly.
What/who is one person, place, or experience that had a positive impact on you during your time at Western Michigan University or in the Kalamazoo community?
When I was a sophomore, Susan Landon came to speak at Western. Her energy and happiness really stood out to me. This year I reached out to see if she would be my mentor. She is now my mentor and is someone that I look up to.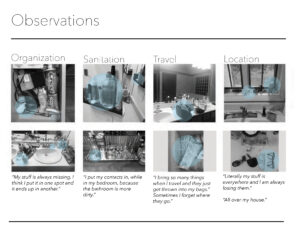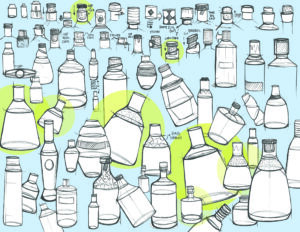 Emily's Contact Information