It's that time of year when lots of things start creeping up: Halloween, midterm exams, and unless you've been hiding under the bed after seeing a spider—Election 2020. To help keep your panic at bay when you pull the curtain closed in that dark election booth (one can only think fondly back on pre-COVID days), WWMT Newschannel 3 and Southwest Michigan First are teaming up to deliver a two-week Candidate Forum series to keep you on your toes. "There's a lot at stake in Southwest Michigan concerning long-term economic growth. Our region enjoyed great momentum pre-COVID, and citizens cannot allow our jobs, business and supply chain locations, and community vibrancy to slip away. Voters should make informed choices about candidates based on their priorities and how they plan to approach decisions around advancing our region," said Ron Kitchens, Southwest Michigan First CEO in a forum preview with WWMT's Lora Painter.
Tune in to WWMT starting October 16 at 5:30 p.m. to learn more about the candidates who could represent you after this election cycle:
Monday, October 19: State Representative—63rd District
Tuesday, October 20: Kalamazoo County Commissioner—District 5
Wednesday, October 21: State Representative—60th District
Thursday, October 22: State Representative—66th District and Kalamazoo County Commissioner—District 4
Friday, October 23: State Representative—61st District
Monday, October 26: Kalamazoo County Commissioner—District 6
Tuesday, October 27: Kalamazoo County Commissioner—District 7
Wednesday, October 28: Kalamazoo County Commissioner—District 9
Thursday, October 29: Kalamazoo County Commissioner—District 10
Friday, October 30: Kalamazoo County Commissioner—District 11
ADDITIONAL RESOURCES

What Michigan State Representative district do you live in?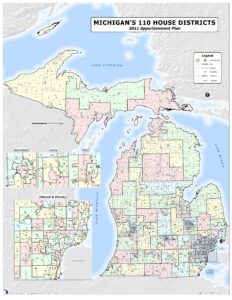 Do you know in which Kalamazoo County District you live?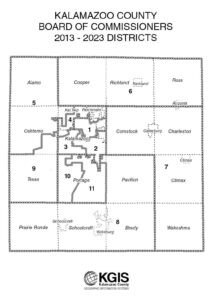 Have you read this Voter Guide?