Scott Bridges is graduating this spring from the Western Michigan University (WMU) Product Design Program and is searching for a professional career opportunity in the southwest Michigan community. Scott loves hands-on projects and working with a small team to create high quality work, and one of his favorite projects he has ever worked on is a side table. Scott also enjoys the traditional practices of design, such as the art of ceramics, which he says has ignited a new life into his other design work. If you're looking for someone like Scott to join your team, connect with him and learn more by reading his full bio below.
What is the best lesson you learned from your classes, an internship, an instructor, or a mentor?
I learned a lot at my internship at IDA Design. The team taught me about design consulting and the business side of design studios. It was helpful as a young designer to get context around the decisions being made—decisions that do not necessarily have anything to do with design. IDA felt like a family, they gave me a great outlook on the industry and an attitude towards the current industry that excites and challenges me for the future.
What is the strongest skill you bring to an employer?
My strongest skill would be bringing an idea to proof of concept. Part of the design process that I enjoy the most is finding ways to work through simple cardboard and paper models and discovering the problems and opportunities around them.
What type of project or industry interests you?
Projects that are hands-on and produced in house with a small team. Small volume, high quality.
What project in your portfolio are you most proud of?
The side table I designed. It was a design that came very spontaneously, it was the most fun I have had designing something.
What/who is one person, place, or experience that had a positive impact on you during your time at Western Michigan University or in the Kalamazoo community?
Kyle Triplett and the ceramics studio at WMU. I got into ceramics late in school but came to enjoy the process. Throwing on the wheel and the process of making ceramics in general is elegant but simple to me. It's a very traditional practice, with thousands of years of development, which attracted me. Learning ceramics helped ignite new life into my other design work.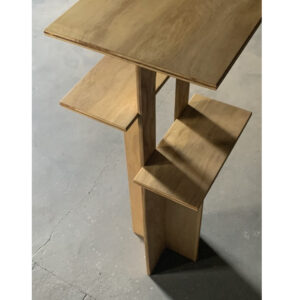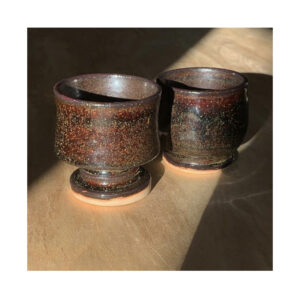 Scott's Contact Information