Portage-based Clark Logic LLC, in partnership with Industrial Partners USA, held a ceremonial groundbreaking to mark the start of construction of a new speculative (spec) building in Battle Creek, Michigan on Wednesday, September 30, 2020. Regional economic development group Battle Creek Unlimited hosted the event.
This spec building will be the first of its kind in Battle Creek, and a complement to Fort Custer Industrial Park. The park, which is one of the largest industrial parks in Michigan, is home to 85 companies. This includes 25 international manufacturers representing Austria, Canada, Denmark, Germany, and Japan. In total, approximately 13,600 people are employed in the park.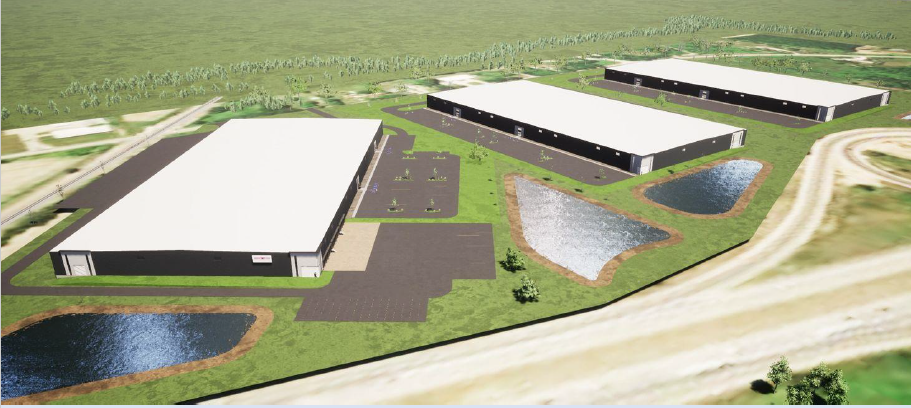 When complete, the building located at 211 Watkins Road will comprise 270,000 square feet of space, including 7,000 square feet of office space. It will feature 32-foot ceilings, 50-foot-by-50-foot column spacing, and 18 truck docks, with additional knock-outs for future development. Announced in March 2020, the building is the first of three planned for the site and is expected to be completed in the spring of 2021.
Jamie Clark, president of Clark Logic, looks forward to the contribution of the project to the overall economic growth of the region. Clark said, "One day at a time. One project at a time. That is how you build a future."