Do you have an idea or a problem that needs to be solved? A product that needs to be created? Have you had an idea for a business that you've been itching to make a reality? Do you feel that with a little guidance, you'd be able to finally launch your concept? If this sounds like you, then First Path is the perfect fit!
Join Southwest Michigan First and program partner Plywood People for a nine-week journey to help you decide in which direction you should take your idea. This course will give insight into the "who, why, and how" to build your business. Designed to help problem solvers and entrepreneurs, you will not only be introduced to a community of support, but you'll also get a chance to workshop your business idea.
This program has been intentionally created to cultivate a diverse ecosystem that reflects our community. We encourage anyone and everyone with an idea to take the leap to apply.
Are you ready to take the leap? Read about previous First Path participants below and apply to take your first step with First Path here.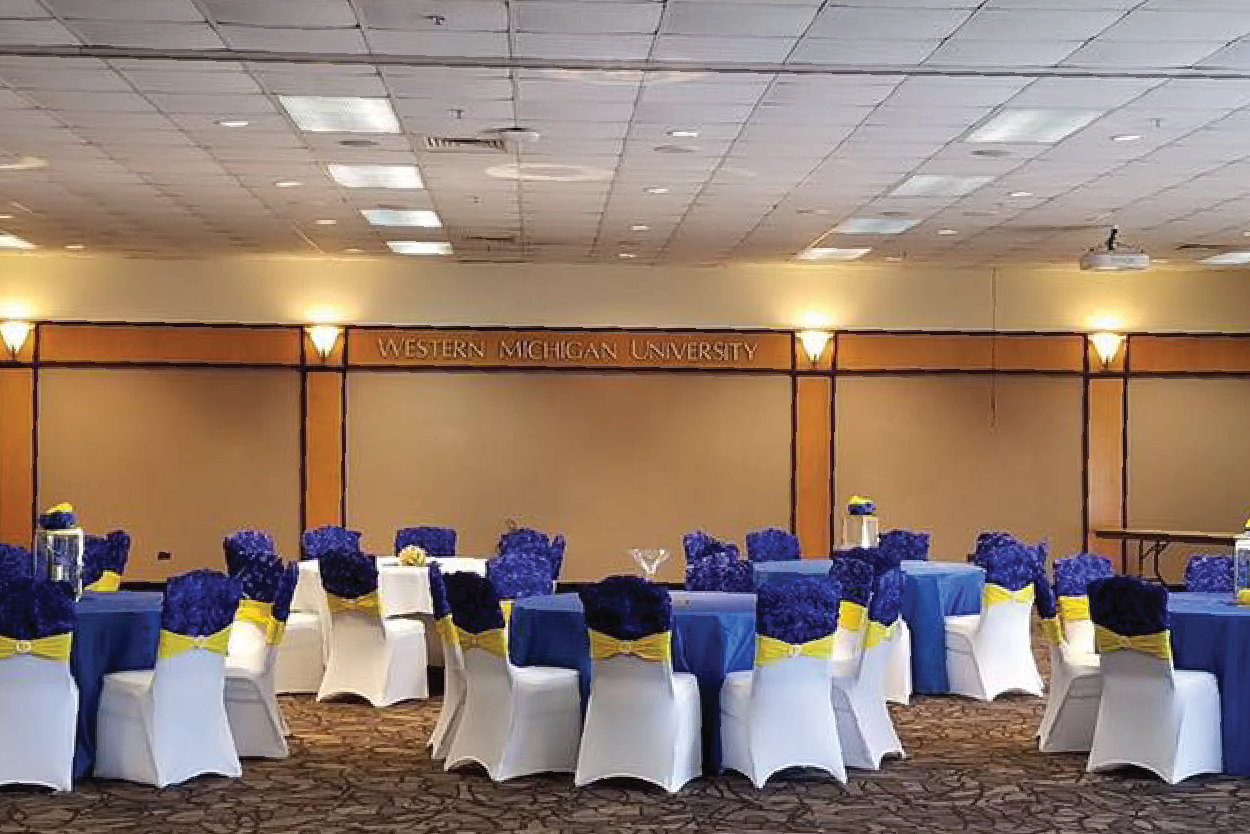 With Entrepreneurship in Her Blood, Local Event Planner Innovates 
The spirit of entrepreneurship is a familial trait for Diamonds and Pearls Special Events owner Cea Green. More than 50 years ago, her parents opened a gas station and auto shop as a personal endeavor outside of their day-to-day careers. Through the years, as the family expanded, so did the business. "Over the 50 years of business experience, both of my parents grew. Then, when my three brothers and I all came along, we grew up in the business. We helped maintain and grow it," said Cea.
With her entrepreneurial spark aflame, Cea became certified in event planning and floral arrangements and ventured out on her own. "We have a very close-knit family and I love family gatherings and always organize events," said Cea. "So I just decided one day, why don't I step this up and take it to another level?"
After Cea's father died four years ago, with support from she and her siblings, Cea's mother took over the family business. Now, the family is looking to incorporate their passions into the company, which led the mother-daughter duo to Southwest Michigan First's FIRST Path program. "She wants to branch off and do catering and, one day, I want to do event planning 100 percent," said Cea. "We're hoping to market our businesses together because they work hand in hand."
Although in-person event planning decreased during the period of pandemic safety restrictions, Cea adapted her business by developing her online capabilities. For her, the FIRST Path program helped to shift her mindset and readjust. "It gave me a reality check. I'm a very head-strong, powerful person," said Cea. "[The program] made me think about what I need to do first before moving forward with decisions."