Local entrepreneurs can make it big through the 2019 Makers' Mart competition.
---
When it comes to the Michigan economy, the impact of small business is anything but small. According to the U.S. Small Business Administration, the 870,301 small businesses located across the state are responsible for 49.2 percent of the private workforce in Michigan. That's 1.8 million jobs!
It's clear: what's good for Michigan's small businesses is good for Michigan as a whole.
Southwest Michigan First and the Haworth College of Business at Western Michigan University (WMU) developed Makers' Mart, an entrepreneurial competition that operates with the goal of supporting young small businesses, with that in mind.
Each year, four Makers' Mart competition finalists are selected from a pool of applicants, each of whom owns and operates a business in Southwest Michigan with an annual revenue of less than $500,000. Each of the four makers has the opportunity to sell their products on June 20, 2019, at Catalyst University, an annual leadership conference curated by Southwest Michigan First and held at Wings Event Center. One will be voted Makers' Mart Champion by the attendees of the conference and will receive a $2,500 cash prize awarded by WMU's Haworth College of Business as well as MiSpringboard legal services courtesy of Varnum LLP and marketing support from Newhall Klein.
"Michigan is a fertile ground [for small business]," says Dr. Satish Deshpande, Dean of the Haworth College of Business. "Innovation, creativity, and work ethic pours [out of this area]." Of the Haworth College's support of Makers' Mart, Deshpande says, "The Haworth College and Southwest Michigan First are natural allies in creating jobs in Southwest Michigan. We're [both] committed to supporting entrepreneurs within the community as they reach milestones in their business journeys. That's what Makers' Mart is all about."
Past Makers' Mart winners include Handmade Kalamazoo, Confections with Convictions, Midwest Opener Company, and Kalamazoo Candle Company. This year's winner will be announced live on the Catalyst University stage and post-event at catalystuniversity.me/recognition.
---

---
What's the Buzz?
Bee Joyful Shop is a boutique that offers a handmade, reusable, antimicrobial, and biodegradable alternative to single-use plastics commonly used for food storage.
Starting off the Grid
Although raised in an environmentally-conscious home, Jessica VanderVere found that life as a single mom was jam-packed with responsibilities, and, as a result, sustainability had become somewhat of an afterthought.
But one day, VanderVere did a little math. She realized something alarming: Her family was using 3,600 plastic baggies—none of which could be recycled—every single school year. It wouldn't be so hard, VanderVere finally decided, to make a small change and cut down on the single-use plastics.
VanderVere began to hand-make food wraps from fabric and wax so she could store her family's food in a sustainable way. Bee Joyful Shop was born. VanderVere says that every three-piece set of wraps "cut[s] down on about 1,000 pieces of plastic per year."
Busy as a Bee
It wasn't long before a friend of VanderVere urged her to start a shop on Etsy. Hours after she'd launched her Etsy shop, VanderVere had received orders for her wraps from all around the globe. Bee Joyful food wraps can now be found in 17 brick-and-mortar stores in five states. The shop's Etsy presence has expanded to reach 79 countries.
As Makers' Mart Champion…
VanderVere would use her earnings to invest in equipment that would speed up her manufacturing process. As of now, she uses large open pans of wax to coat the wraps and cuts every single wrap with office scissors. Winning the competition, she says, would mean streamlined production and an even greater global impact.
---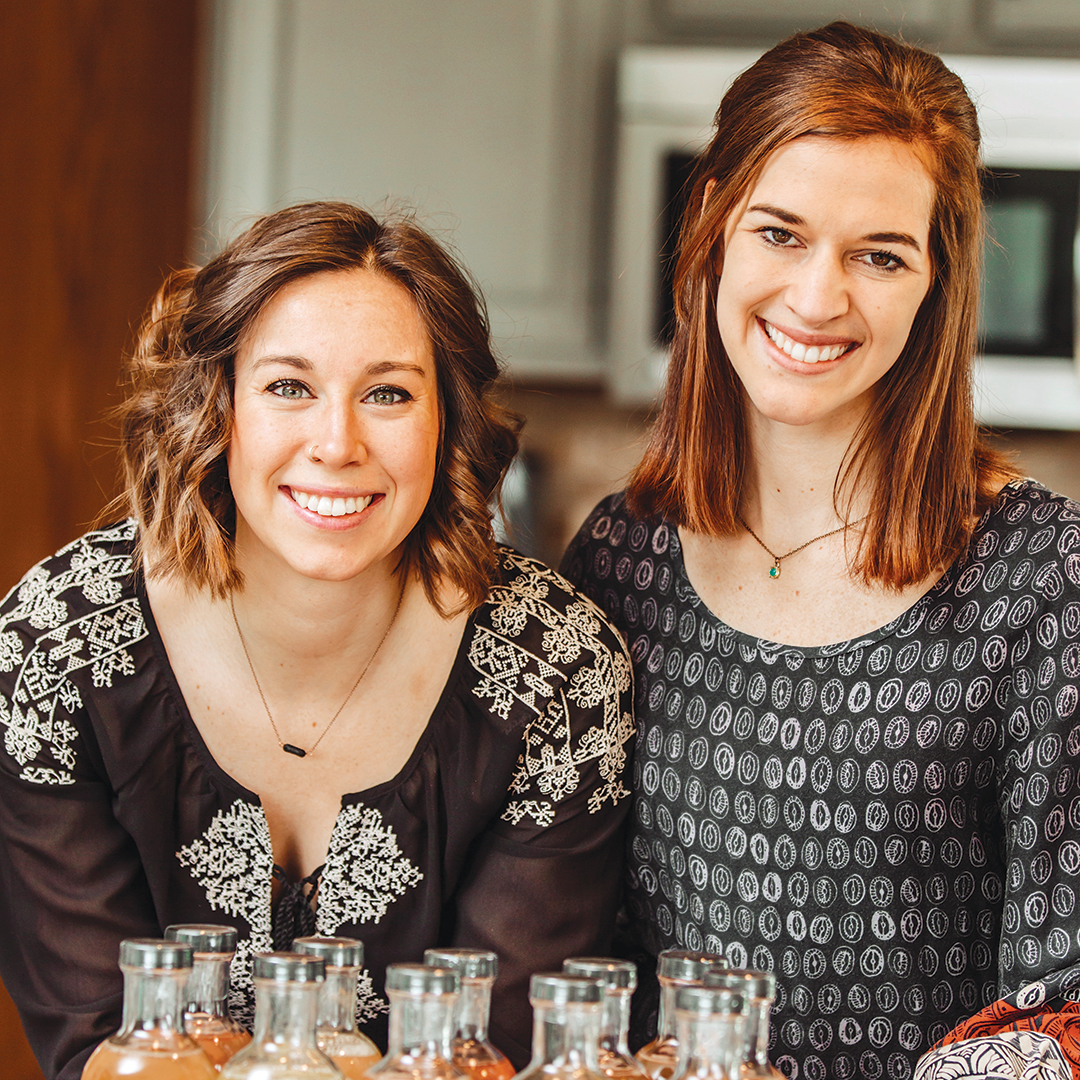 ---
Bottoms Up
PHYSIC Kombucha puts a fresh spin on the fermented tea drink. All PHYSIC Kombucha is fermented with the addition of juices pressed from local produce, giving the beverage a delicious boost in the taste-department.
Healthy Beginnings
The brainchild of Meredith Ganton, a health coach and exercise specialist, and Danielle Fiskars-Byers, a registered dietitian, PHYSIC Kombucha is made with the health of its drinkers in mind. Every recipe Ganton and Fiskars-Byers produce is informed by their professions. According to the pair, the goal is to get people to think, "Drinking this kombucha was an easy step in the direction of health. What else can I do to live a healthier life?"
Looking back to the beginning of PHYSIC's journey, Ganton notes, "[Kombucha] wasn't always my favorite thing. I thought I could get used to the taste, but then I realized we could work to sweeten the flavors, to balance the pH. And one day, we'd made something that tastes good and has loads of health benefits. That's what we wanted."
A Jack of All Trades
One of the most unique things about PHYSIC Kombucha is its versatility. It's not just a vinegary drink that's good for digestive health—PHYSIC Kombucha is sweet and fruity and can be used in tons of different ways. You can drink it on its own, of course, but you can also use it as a marinade, a cocktail mixer, a base for a smoothie, or frozen with chunks of fruit for healthy popsicles—the possibilities are as endless as they are yummy.
As Makers' Mart Champion…
PHYSIC Kombucha would expand. Although it's distributing widely on a local level—with over a dozen locations and $19,000 in revenue over its first nine months of sales—PHYSIC would use the competition's platform and winnings to grow even more, improving the gut health of people throughout Michigan. Ganton and Fiskars-Byers would bring on a few more employees and start to distribute to Lansing, St. Joseph, Ann Arbor, and beyond.
---

---
The Scoop
Great Scott Ice Cream is an artisanal ice cream and ice pop company that focuses on flavor, service, and smile-making.
Bouncing Around
Although based out of Southwest Michigan, Great Scott Ice Cream has a well-traveled background. It wasn't until founder Ken Harshman (his given name is Scott) had bounced around from Fort Wayne to Southwest Michigan to Jackson Hole to Memphis and back to Michigan that the idea for the shop was really solidified. Harshman had always had an interest in the business, and one day, he finally went out and bought a book on the art of concocting frozen confections. The rest is delicious history.
Looking Forward to Nostalgia
Since 2018, Harshman has acquired two 1950s paneled delivery vans, and his imagination has hardly run out of fuel. He sees these vans as one element of a huge expansion project that will expand the product line to include sodas, milkshakes, malts, and more and increase the company's means of delivery.
Today, Great Scott mainly distributes at farmers markets and other events, but Harshman has big dreams for a more consistent, broader impact. Although the paneled vans will no doubt take Great Scott on down the road, Harshman also looks to the possibility of establishing a brick-and-mortar shop in the coming years.
As Makers' Mart Champion…
"When I started the company, my title was 'Smile-Maker,'" Harshman says. "Now smile-making is our whole mission." As Makers' Mart Champion, Harshman would work to make a whole lot more smiles. At the top of his to-do list is a refresh of the company's branding. This would enable Great Scott to get its brand in front of more people by investing in wrapping freezers, which would allow the company to sell its products in shops.
---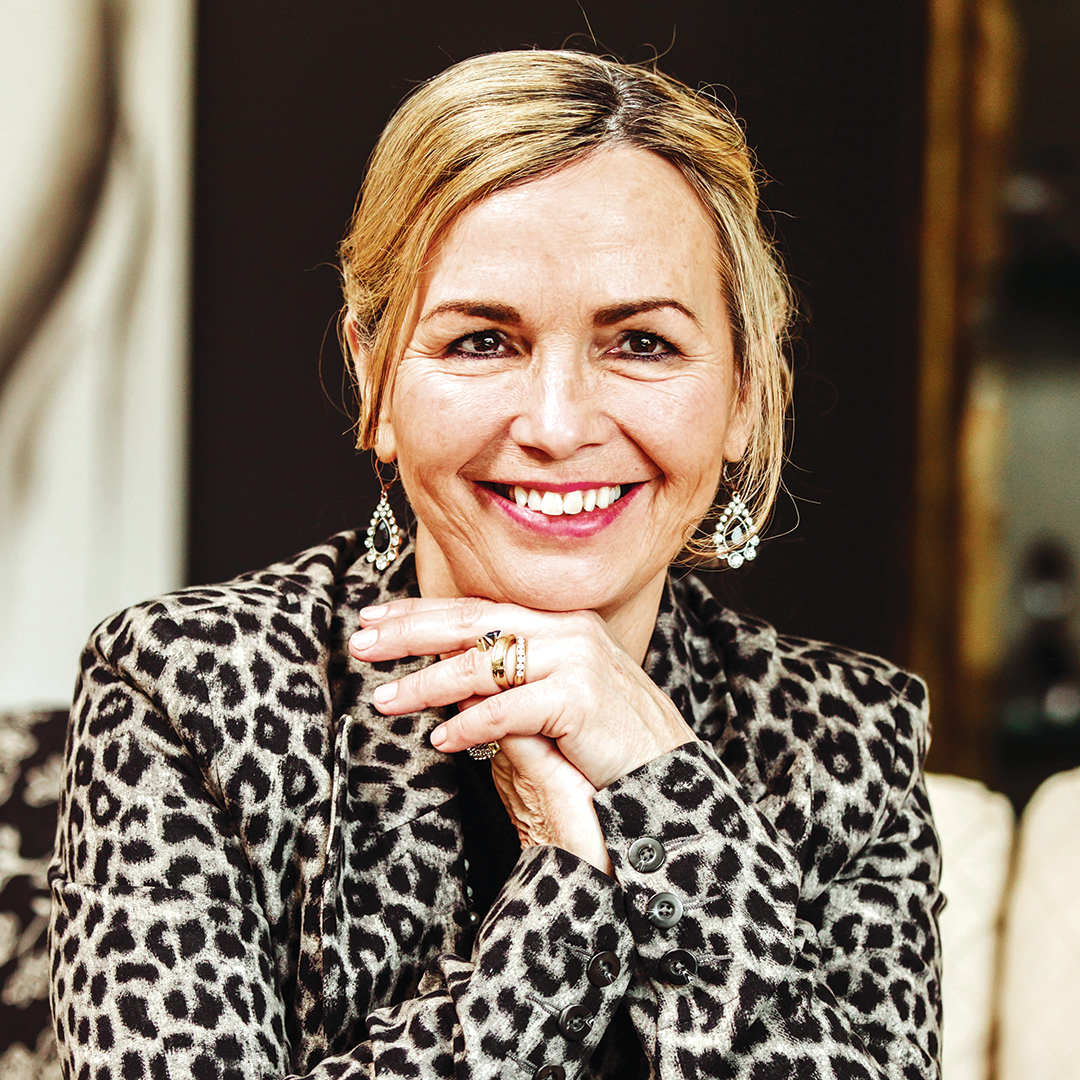 ---
Mirror, Mirror On the Wall
Anii LLC is a complete skin care line in which each product is handmade with wholly organic materials. Anii products can be used for a wide range of purposes, including for treatment of skin damaged from burns or radiation treatment, or as a simple and wholesome skin care regimen.
The Magic Potion
It wasn't until years after she'd begun formulating and making skin care products for her own family that Anita Vlachos launched Anii. Anii began when a friend of Vlachos was sent to the pharmacy following a permanent eyeliner treatment and was told to pick up a tiny tube of petroleum-based eye cream for healing. Vlachos was skeptical and told her friend, "Wait. I can make you something better."
When Vlachos's friend returned six weeks later for a touch-up by the aesthetician who'd administered her treatment, the aesthetician was amazed. The area had healed exceptionally; the pigment had been retained better than the technician had ever seen.
Later that same day, the aesthetician called Vlachos herself and asked, "Can you make this cream for me to sell to patients?"
Tapping the Market
"The thing about Anii is that the market for the skin care line is, well, everyone," says Vlachos. From younger generations to older ones, from individuals with skin damage from burns and radiation to anyone who's hoping to take better care of their skin—Anii is for them. "The people who have been using [my products], especially those undergoing radiation treatments, say, 'This needs to be available to everybody receiving radiation—and to everyone else!'"
As Makers' Mart Champion…
Lots would change for Anii. If Vlachos were to win Makers' Mart, she sees the business expanding to include employees. As of now, Anii is distributed only in wholesale and online ordering capacities. More efficient equipment and a couple of employees would allow Vlachos to sell her products through local shops and to individual customers.